Nakufin
2D and 3D Digital Artist - Character Designer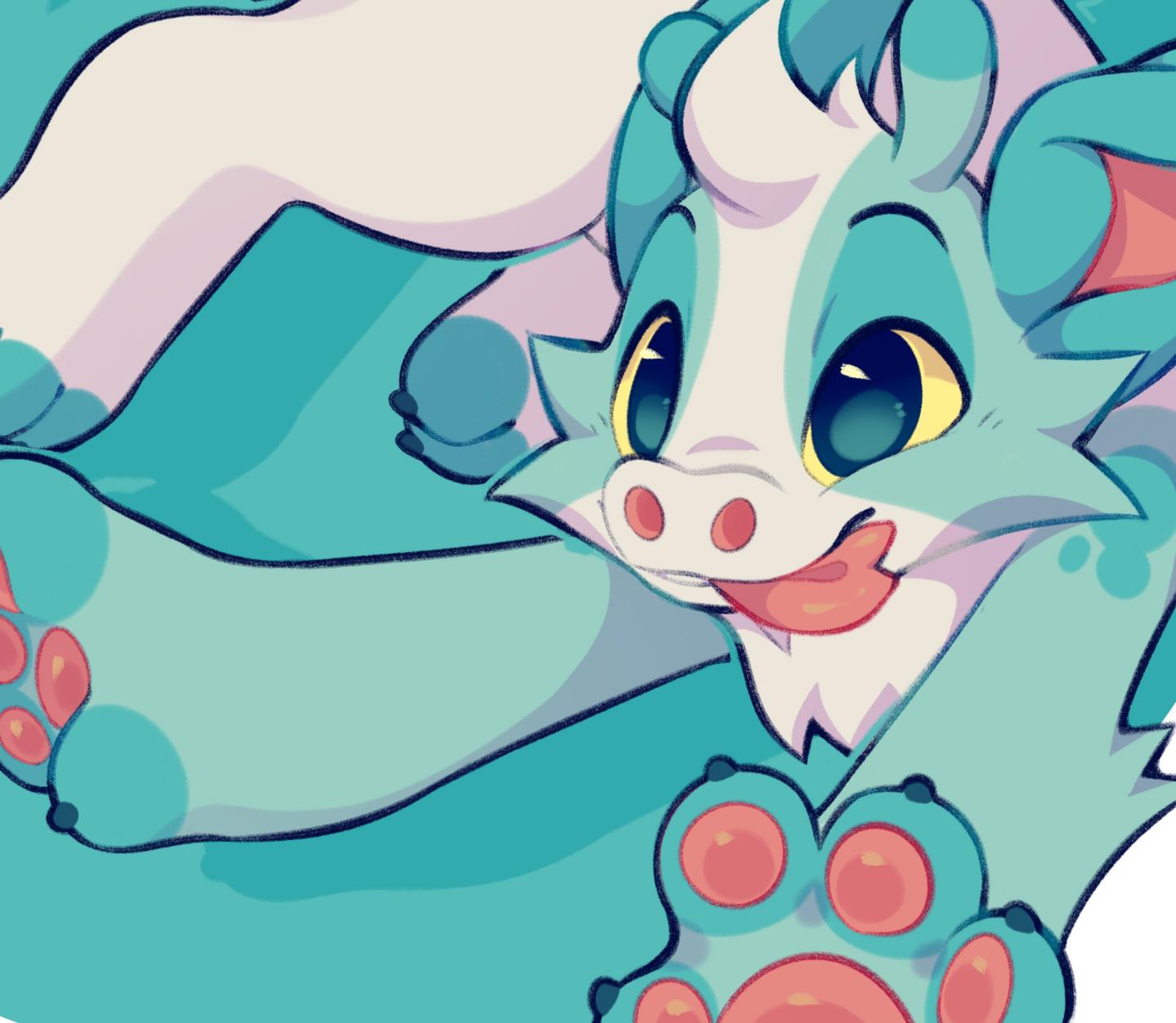 Commission status: CLOSED
Chibi - $25
Props can be added, they might cost extra
---
Binary cheeb - $25
Bite sized, includes shading
---
Tile wallpaper - $45
can have 2 characters or 2 poses

---
Clean colored Sketches - Headshot $30, Fullbody $45 (price can increase depending on complexity)
+$5 for cell shading

---
Fullbody - from $55 (depends on complexity)
+$10 for cell shading

---
Icon / Headshot / badge - from $40 (depends on complexity)
+$5 for cell shading
choose between normal or saturated
---
Experimental - $55 for fullbody, $45 for halfbody
comes with shading but style might vary

---
Symmetry Reference Sheet - from $80 (depends on complexity)
Includes Front, back and simple details
from $5 for extra items such as clothing chibis, accesories, wing references, etc...
---
Simple Ref Sheet - from $65 (depends on complexity)
Includes a Fullbody drawing + simple pelt markings reference
---
Telegram stickers
$20 each or 5 for $90
-
Didn't see what you wanted? contact me!
T.O.S.General rules:
-You must pay in full to get a slot unless it's a hold slot (I give these when there's a large wait).Art rights:
-You can use the commission drawing only for personal purposes, you can even make a shirt for yourself! but you can't make a profit from it (ex: Merch like pins, stickers, appareal...). You can also include it on a videogame if it's free to play (with credits please!).
-If you are going to sell the character you can add the commission value to it's general cost, I have no problem with that.
-You must credit me when reposting my art (like "art by @nakufin", it's short and easy ;) ), even if you commissioned it. Credit is love, credit is life.
-If you are making a gift please show them the t.o.s if they are thinking about selling or trying to make profit from it!Artist rights:
-Once I finish your commission I can decline if you ask for some changes that are hard to edit.
-I will not make a refund if you only waited less than 2 months, I sometimes get busy and I can take some time to reach your commission, please have patience or don't commission me, I'm a broken bean :c.Commissioner rights:
-You can request a refund if you waited 60 days or more and you didn't get anything from me.
-You can ask for minimal changes once I finish your commission like eye colors, some small markings, etc... (ask for it! I don't bite)
-You can ask for WIPs for each step (sketch, lineart, base color) in the moment you decide to commission me.I will draw:
-Almost Any species! I can try everything.
-Chubby
-Light Vore (just on the mouth, no belly things xD)
-Light Gore (bleeding, wounds)
-Common inflatable toy characters
-Non diaper Cubs
-Size difference
-Fanarts
-Simple musclesA BIG NONO:
-Diapers
-Hyper muscular
-Exaggerated proportions
-Pregnancy
-NSFW
-Religion
-Racist things
-Hate expressions
-ViolenceIf you find a typo or gramatical errors please let me know it, english is not my native language.
---
-Starting prices-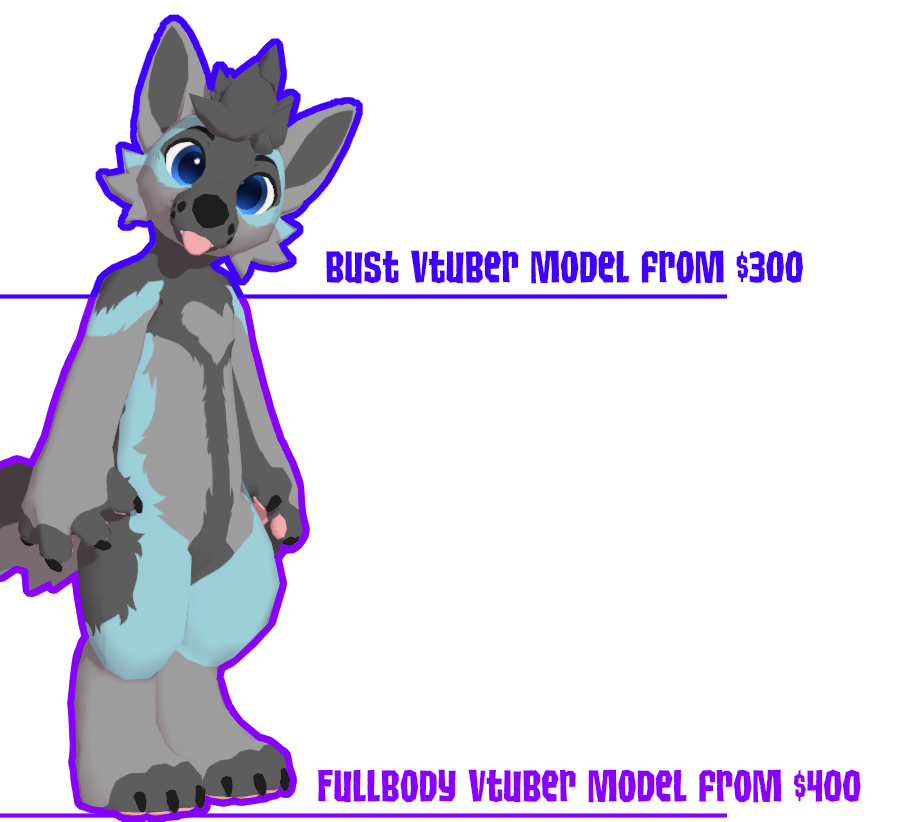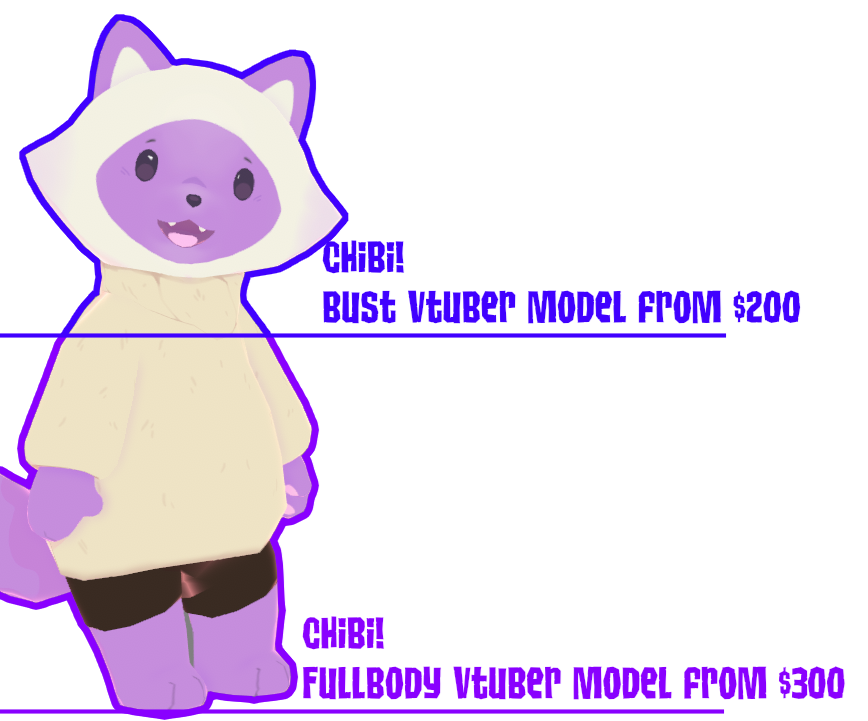 ---
-Complexity fees-- Complex markings (Stripes, asymmetrical, complex patterns in general, more than 5 body colors, gradients) from $50 extra- Chibi wings or other similar extra body parts from $20 extra- Detailed hair from $15 extra- Asymmetrical body shape from $50 extra- Complex Body parts (Exotic ears, complex tail shape, asymmetrical ears) from $15 extra
---
-Addons-- Expressions: $15 each
- Small accesories: $15 each
- Big accesories: from $20 each
- Jaw bone (sometimes needed for animation): from $20 each